« Brooks' Sword of Shannara | Main | My poor cat »
December 28, 2004
38
Today's Horoscope from Astrodienst:
Favorable results
Your energies are high, you feel good, and you believe that you can do twice as much work as usual, which you probably can.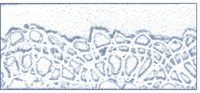 This time is also favorable for most business activity, for your actions are blessed with insight that helps you succeed in business where others might fail. For the same reason, this is a good time for making decisions. You have a very clear sense of yourself and your needs, so that you can make decisions according to your best interests, in the largest and most enlightened sense of the phrase. If you must take chances or do something that you can't foresee the outcome of, this is as good a time as any. Your optimism now creates a positive energy that will attract favorable results from your gamble. Besides, you have the sense at this time to avoid any real risky ventures.
This is based on Mars Trine Jupiter, not my sun sign. Yesterday, strangly enough, the Sun was conjunction Sun, something that is supposed to happen on your birthday.

I think it has something to do with the fact that this was a leap year.
Yes, today was my birthday...and a nice birthday it was. Nobody made a big deal, I had a nice date for dinner with someone I met online. We ate at Galanga, a lovely Japanese-Thai restaurant in the heart of Wilton Manors. I had a Miso Soup and a Sashimi 9-peice appetizer. Simply Delicious.
I made it another year. There was a time I'd never make it 30 and here I am at 38, and somewhat healthy, at least I believe I am. Tomorrow morning is a doctor's visit. It also means I've been doing this Blog for 6 months. One of my earliest blog entries was entitled 37½. It doesn't seem so long ago. Gosh, time is moving pretty quickly.
Posted by Bastique at December 28, 2004 11:10 PM
Comments
Post a comment